The two best albums I heard over the break:
Frank Sinatra's
Watertown
is a concept album about the dreariness of small town life, made even drearier by the fact that our narrator's wife has just departed for the big city and left him with the kids to raise. The album's only flaw is that it is too short: throw in a couple supporting characters and you'd have the Great American Novel. It's one of Sinatra's lesser-known works, and maybe the only baroque pop album in his catalog, but it does have a cult following: Robert Pollard has cited it as a favorite, and the likes of Jens Lekman and Stephin Merritt have certainly adopted some of the Sinatran phrasings particular to these songs. The reissue contains an extra track called "Lady Day," which incidentally serves as a perfect conclusion: when you're as down on your luck as
Watertown
's protagonist, maybe only Billie Holiday can save you. So drop your Scott Walker and your Van Dyke Parks, and click the link:
Frank Sinatra - "I Would Be In Love (Anyway)"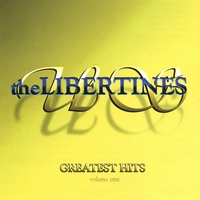 The Libertines (who have had to append a "U.S." to their name ever since the world was blessed with the arrival of Pete Doherty) were an Ohio-based jangly indie band in the mid to late 80s, whose incredible lack of success was pretty tragic. They recorded two albums, one of which found release only on cassette, and the other on Dutch-only vinyl. Well, they've just reunited, and they've brought a new career retrospective with them. It's called
Greatest Hits, Volume One
, which is funny because they probably don't have enough material for a volume two (in fact, the title and the atrocious cover art seem more like a playful stab at the "legacy" of the Eagles, rather than a lapse in sanity). You can find out more at
thelibertines.us
, and if you order the CD from the folks at CD Baby, they'll make sure you feel loved.
The Libertines - "Something in the Water"